Transportation Department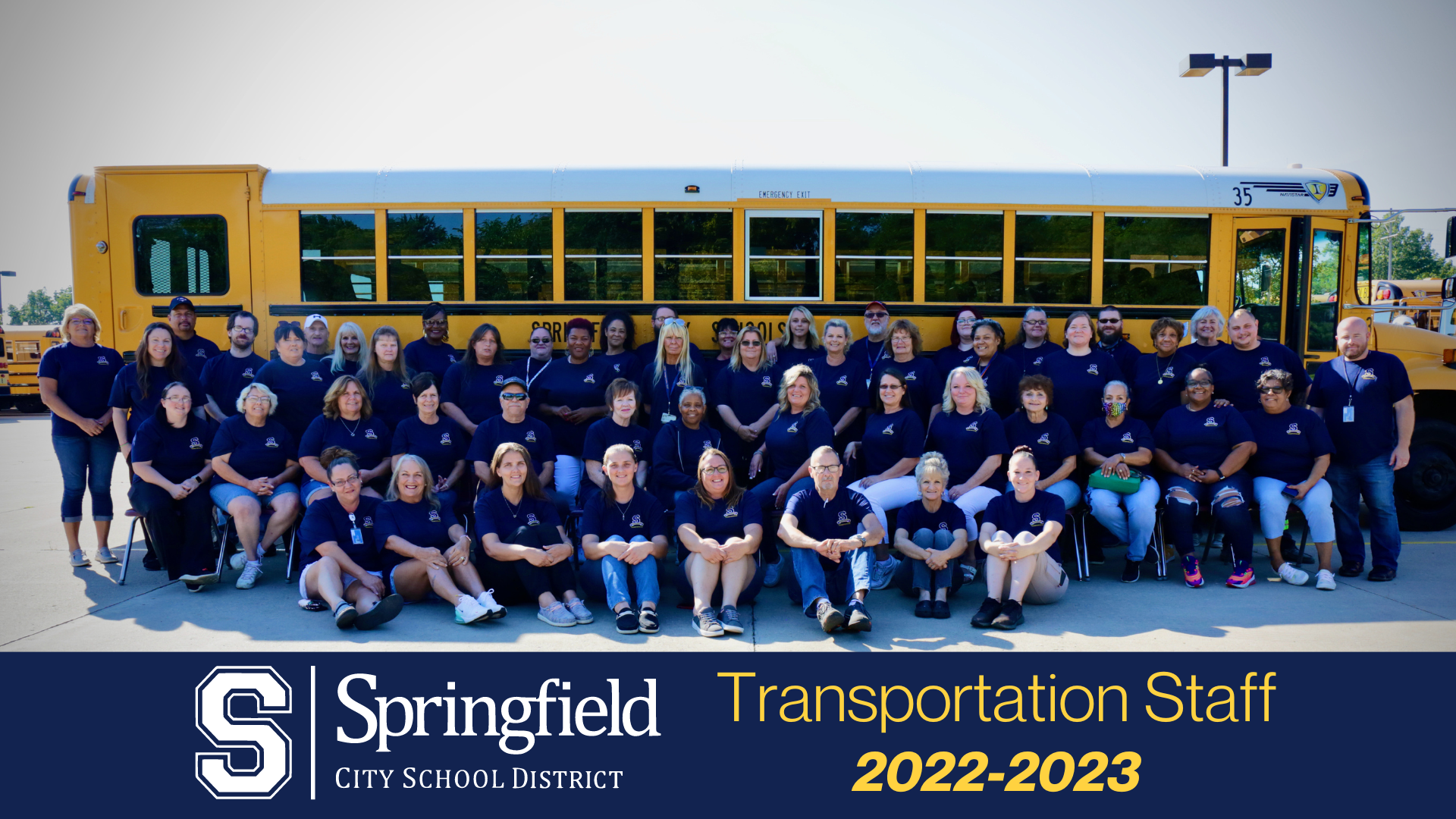 Welcome to the Springfield City School District Transportation Department!
Our mission is to provide safe and reliable transportation services to our students and promote a positive image of the SCSD.
We transport approximately 1,400 students on a daily basis driving a total of 320,000 miles per year.
Our office is open between the hours of 6:00 am to 5:00 pm. The office number is 937-505-2850.
Please feel free to contact us with any questions or concerns you may have.
We look forward to serving your family!