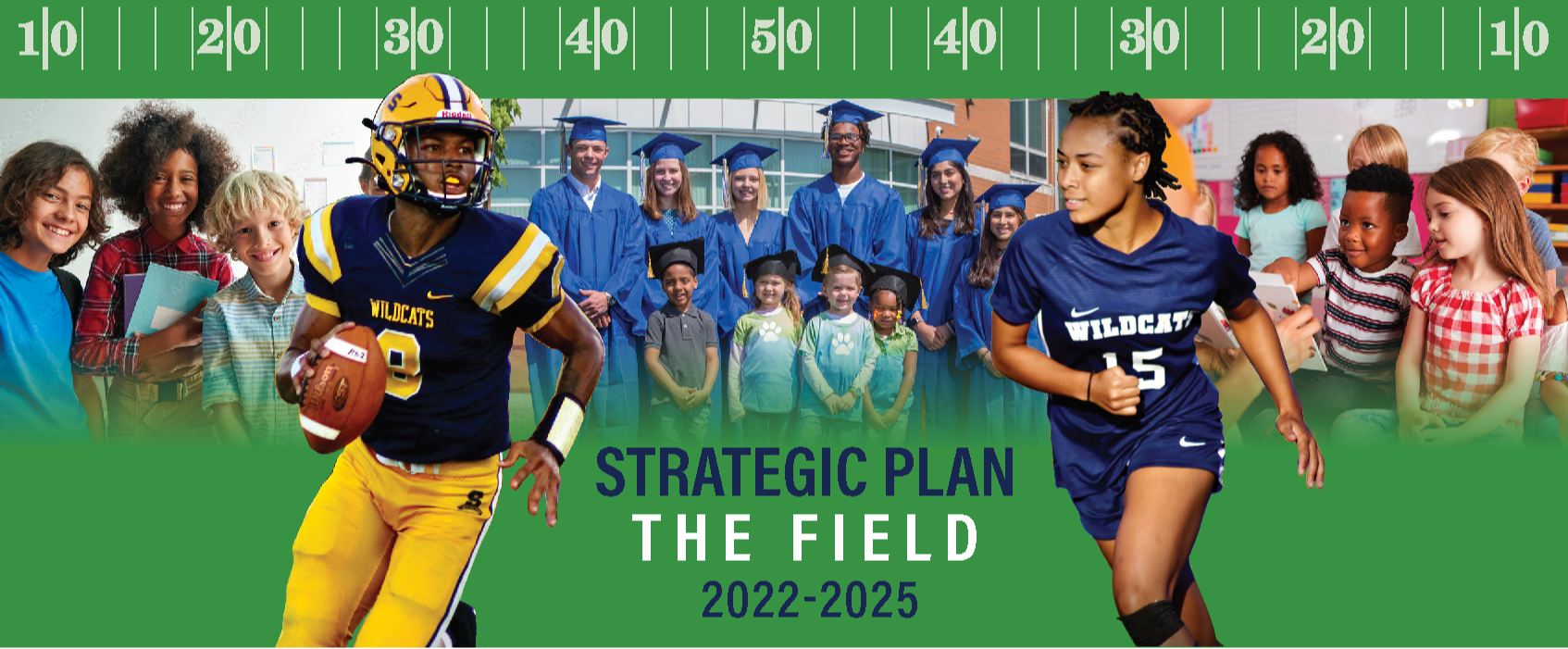 The Springfield City School District, the SCSD Board of Education, our District Strategic planning Committee, staff, students, and the greater Springfield Community, has designed a roadmap to guide our focus and investments in the District for the next several years. While there have been challenging times for our country with the global pandemic affecting each of our communities directly, we are confident that we embarked on a Strategic Planning process most appropriate for the challenges and celebrations of our District.
We are ONE WILDCAT FAMILY.
WE ARE THE FIELD.
VISION: One Community: Inclusive. Compelled. Future Ready.
MISSION: Foster a consistent, collaborative learning culture where each student is engaged, encourage and empowered to achieve full potential.
VALUES:
WILDCATS --
W: Well-rounded;
I: Inclusive;
L: Learners;
D: Dedicated;
C: Collaborative;
A: Ambitious;
T: Trustworthy;
S: Service-Oriented
STRATEGIC THEME:
FIELD --
F: Foster Social Emotional Learning;
I: Inspire and Advance Teaching & Learning;
E: Embrace Inclusive Culture;
L: Leverage Business and Community Partnerships;
D: Demonstrate Operational Excellence