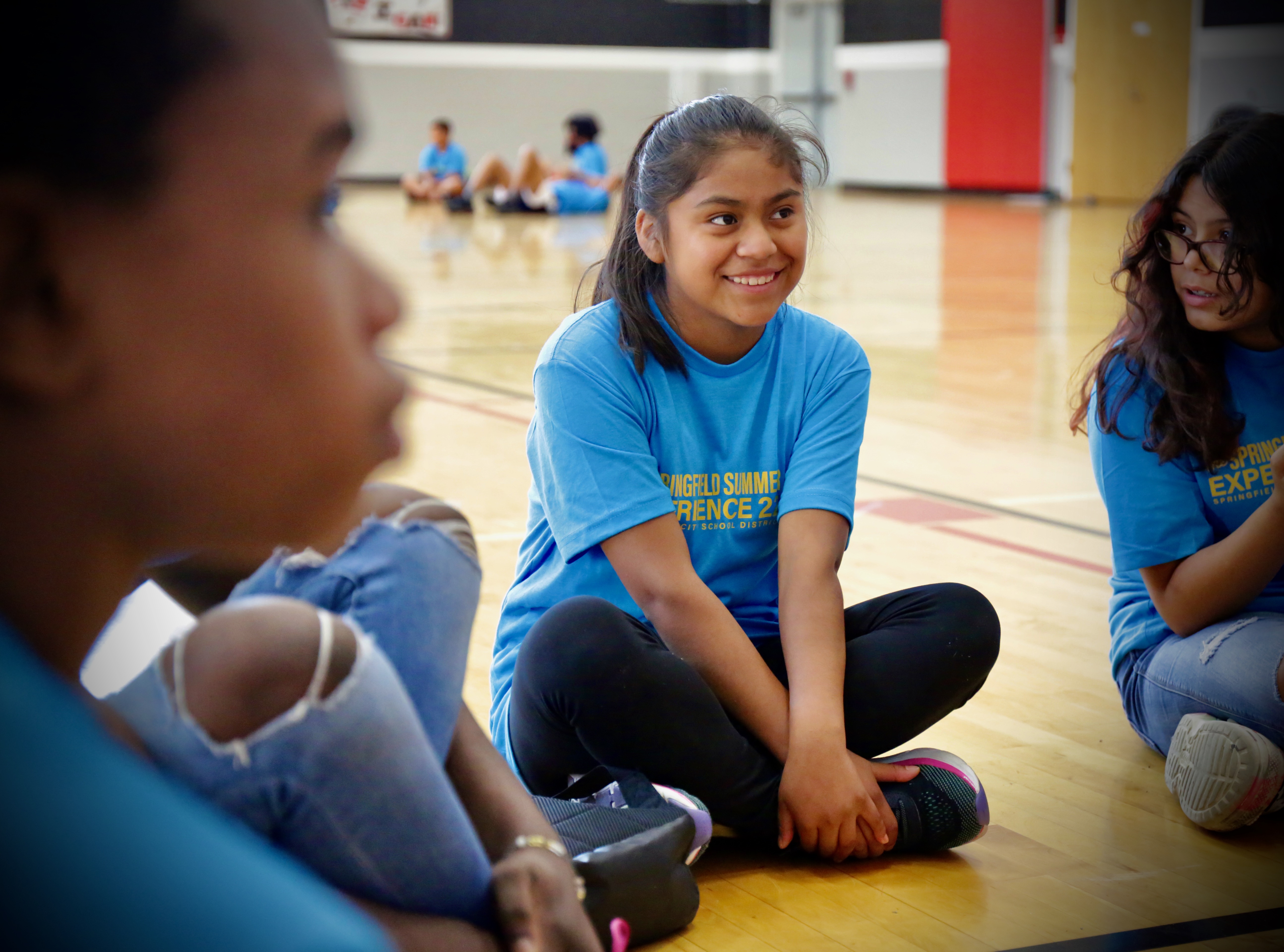 2023 Summer Experience Registration Closes April 19!
The 2023 Springfield Summer Experience kicks off on June 5 and is FREE to all Pre-K through 12th grade SCSD students. The District is ready to provide SCSD students with a summer of exciting school and community-based learning experiences.
For Pre-K through 7th grade students, Monday through Thursday will involve project-based learning around exciting STEAM (Science, Technology, Engineering, Arts & Math) themes. Fridays will be dedicated to exploratory learning including guest speakers, field trips and showcases of student work.
Springfield High School will offer incoming 9th graders the chance to prepare for High School success (through the Wildcats Rise Program) by learning about High School pathways, exploring career and college plans and learning what Springfield High School and the School of Innovation have to offer. Additionally, opportunities for credit recovery or advanced credit will be offered.
Please reference the table below for sites, schedules and high school course offerings. Your student will not want to miss fun through learning as we head into summer!
SCSD SUMMER EXPERIENCE SITES & SCHEDULES
Sites

Grade Level (22-23 SY)

Dates & Times

Clark Early Learning Center

Pre-K (Kindergarten-bound students only)

Monday-Friday

8:30 AM-12:30 PM

June 5-June 23, 2023

Fulton Elementary

K-5

Monday-Friday

8:30 AM-12:30 PM

June 5-June 23, 2023

Perrin Woods Elementary

K-5

Monday-Friday

8:30 AM-12:30 PM

June 5-June 23, 2023

Simon Kenton Elementary

K-5

Monday-Friday

8:30 AM-12:30 PM

June 5-June 23, 2023

Horace Mann Elementary

K-5

Monday-Friday

8:30 AM-12:30 PM

June 5-June 23, 2023

Roosevelt Middle School

6-7

Monday-Friday

8:30 AM-12:30 PM

June 5-June 23, 2023

Springfield High School:

Wildcats Rise Program

8

Monday-Friday

8:30 AM-12:30 PM

June 5-June 23, 2023

Springfield High School:

Credit Recovery

Advanced Credit Seeking

9-12

Monday-Friday

8:30 AM-12:30 PM

Semester 1: June 5-June 22, 2023

Semester 2: July 3-20, 2023

Online:

Credit Recovery

Advanced Credit Seeking

9-12

Self-Paced

June 5-July 27, 2023