Welcome from Principal Warner!
Welcome to Perrin Woods Elementary school. The staff at Perrin Woods know that every student who walks through our doors is ready for great things! We are here to support all of our students in growing and learning. We challenge and expect all of our students to work hard to get better at something every day. Working together with families we can support our students in becoming their very best.
Our favorite thing as a staff is to celebrate the hard work it takes to learn every day. We celebrate growth in academics and in our skills to be respectful, responsible and safe students. We look forward to working with families through the challenges and celebrating success together.
Celebrations and updates will be shared every month through the Perrin Woods Parent Press. Our team is here to support Perrin Woods students. If you have any questions, concerns, or feedback throughout the year, call or come by the main office and we will be happy to help. It is a privilege to work with the amazing students and families of Perrin Woods and we are looking forward to an amazing school year!
[FRENCH]
Bienvenue à l'école primaire de Perrin Woods. Le personnel de Perrin Woods sait que chaque élève qui franchit ses portes est prêt à faire de grandes choses ! Ils se mettent disponible pour les aider à grandir et à apprendre. Le personnel met au défi et attend des élèves qu'ils travaillent dur pour s'améliorer chaque jour. En travaillant ensemble avec les familles, nous pouvons les aider à devenir les meilleurs.
Ce que nous préférons, en tant que personnel, c'est de célébrer le dur labeur que représente l'apprentissage quotidien. Nous célébrons la croissance dans le domaine académique et dans nos compétences pour être des élèves respectueux, responsables et sûrs. Nous sommes impatients de travailler avec les familles pour relever les défis et célébrer le succès ensemble.
Les célébrations et les mises à jour seront partagées chaque mois par le biais de la presse parentale de Perrin Woods. Notre équipe est là pour accompagner les élèves de Perrin Woods. Si vous avez des questions, des préoccupations ou des commentaires tout au long de l'année, appelez ou passez au bureau principal et nous serons heureux de vous aider. C'est un privilège de travailler avec les élèves et les familles de Perrin Woods et nous nous réjouissons de cette année scolaire exceptionnelle !
[CREOLE]
Byenveni nan Lekòl Primè Perrin Woods. Anplwaye Perrin Woods konnen ke chak elèv ki antre nan pòt lekòl la pare pou gwo bagay! Nou la pou nou ede tout elèv nou yo grandi ak aprann. Nou espere tout elèv nou yo fè efò pou yo amelyore nan yon bagay chak jou. Nan travay ansanm avèk fanmi yo n'ap ka ede elèv nou yo vinn pi bon.
Sa ke nou prefere kòm anplwaye, se selebre difikilte ki genyen nan aprann chak jou. Nou selebre pwogrè akademik ak kalite ke elèv nou yo genyen pou yo responsab, pridan ak gen respè pou lòt moun. Nou pa ka tann pou nou travay avèk fanmi elèv yo pou nou leve defi epwi selebre siksè yo ansanm.
Enfòmasyon konsènan selebrasyon ak mizajou pral pataje chak mwa sou jounal paran Perrin Woods. Ekip nou an la pou ede elèv Perrin Woods yo. Si ou gen nenpòt kesyon, preokipasyon oswa kòmantè pandan tout ane a, rele oswa pase nan biwo prensipal nou an epwi nou ap kontan ede ou. Se yon privilèj pou nou travay avèk bèl kalite elèv ak fanmi nou yo nan Perrin Woods epwi nou swete tout moun yon bèl ane lekòl!

[SPANISH]
Bienvenidos a la escuela Perrin Woods Elementary. El personal de Perrin Woods sabe que cada estudiante que entra por nuestras puertas está listo para grandes cosas! Estamos aquí para apoyar a todos nuestros estudiantes a crecer y aprender. Desafiamos y esperamos que todos nuestros estudiantes trabajen duro para mejorar en algo todos los días. Trabajando junto con las familias, podemos apoyar a nuestros estudiantes para que se conviertan en lo mejor de sí mismos.
Nuestra cosa favorita como personal de la escuela es celebrar el arduo trabajo que se necesita para aprender todos los días. Celebramos el crecimiento académico y nuestras habilidades para ser estudiantes respetuosos, responsables y seguros. Esperamos trabajar con las familias a través de los desafíos y celebrar el éxito juntos.
Las celebraciones y las actualizaciones se compartirán cada mes a través de 'Perrin Woods Parent Press'. Nuestro equipo está aquí para apoyar a los estudiantes de Perrin Woods. Si tiene alguna pregunta, inquietud o comentario durante el año, llame o pase por la oficina principal y estaremos encantados de ayudarle. Es un privilegio trabajar con los increíbles estudiantes y familias de Perrin Woods y esperamos un año escolar increíble!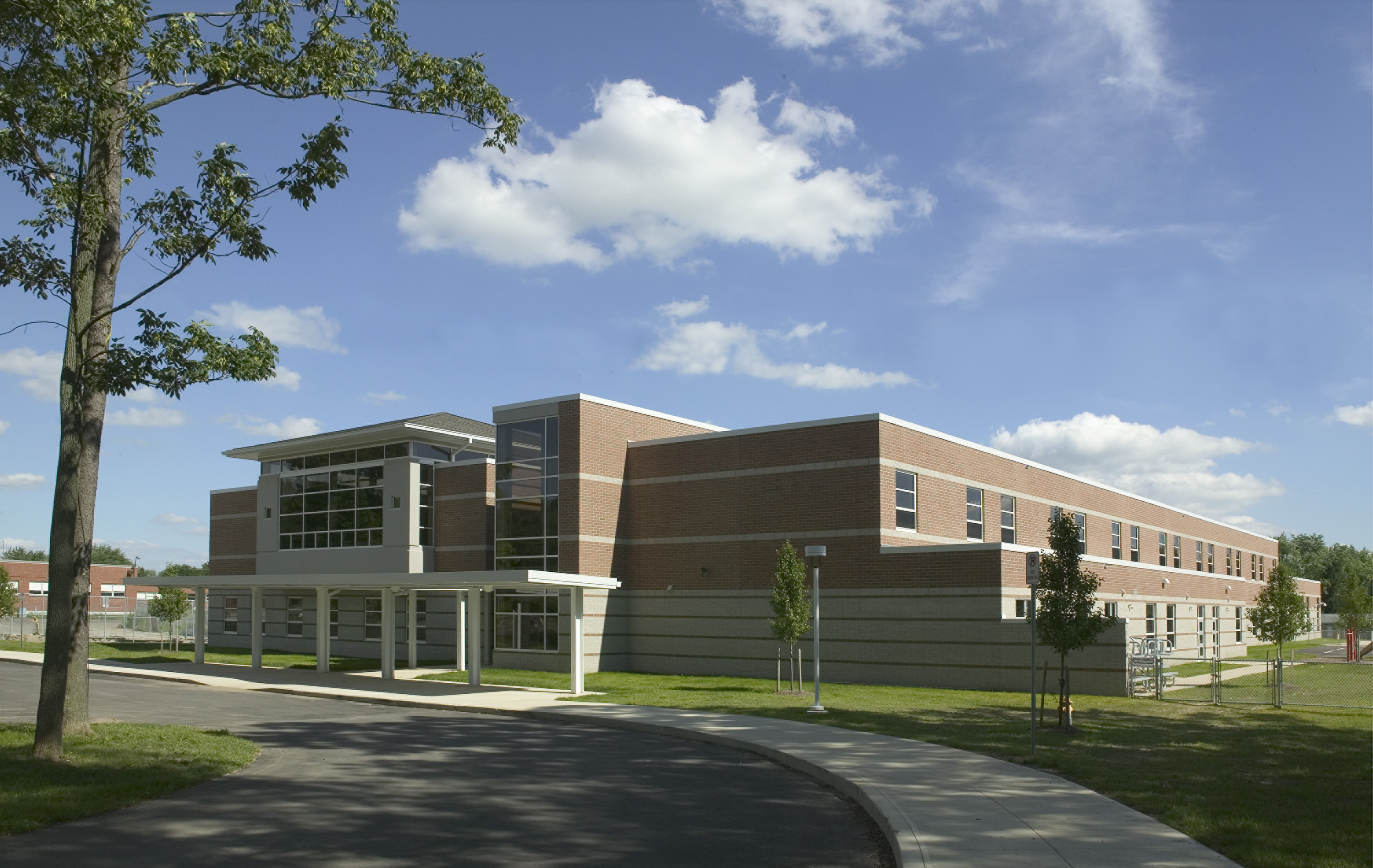 ARRIVAL/DISMISSAL TIMES
8:00 a.m. - 8:25 a.m. Free Breakfast
8:30 a.m. - 3:02 p.m. Class Hours
PERRIN WOODS OFFICE STAFF
Rebecca Warner
Principal
Dylan Walker
Student Support Facilitator
Donna Redinbo
Secretary
Tracy Evans
Counselor
431 West John Street
Springfield, Ohio 45506
Office (937) 505-4310
FAX (937) 505-2914